Mon 3/19, 7 pm: Join us for a Forum:
Palestinian Resistance, Israeli Oppression:
How Should Activists Respond?
Join Brooklyn For Peace on Monday, March 19, 2018, at 7:00 PM for an evening with activists from the International Solidarity Movement (ISM), which brings volunteers from around the world to defend Palestine through nonviolent resistance.
A Palestinian-led movement, ISM follows its own strict guidelines of nonviolence, using direct action and documentation to intervene when Israel violates international law in the oppression of Palestinians. In 2002 the ISM made headlines in defending Bethlehem's Church of the Nativity and the ancient Nablus Casbah, and documented destruction and mass killing of Palestinians in the Jenin refugee camp.
Two representatives from ISM will discuss current conditions in Palestine and the work ISM continues to do.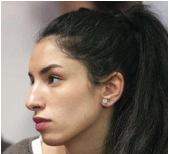 Palestinian ISM coordinator Rana Nazzal has trained and provided orientation to ISM volunteers in Palestine. In 2013, she and Nariman Tamimi, the mother of Ahed, were arrested in Nabi Saleh by the Israeli military occupation.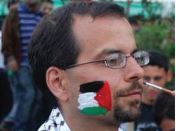 The ISM volunteer for the east coast, Joe Catron, reported from Gaza during several major Israeli attacks. He is now an independent reporter on Palestine and the Middle East, as well as a widely followed commentator on social media.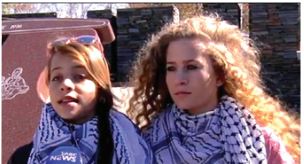 The program will include an abridged screening of Radiance of Resistance, produced by ISM volunteers, featuring Ahed Tamimi, and her cousin, Janna Ayyad — winner of Best Documentary, Respect Human Rights Film Festival, Belfast.
Location:
The Commons Cafe,  388 Atlantic Avenue between Hoyt and Bond,  Brooklyn, NY 11217
This venue is wheelchair accessible. Free admission.
Cosponsors:
Park Slope United Methodist Church Social Action Committee; Jewish Voice for Peace/NYC; Park Slope Food Coop Members for BDS See it on Facebook.
Contact:
Phone: 718-624-5921
Emaili: bfp@brooklynpeace.org