Climate Justice Through Racial Justice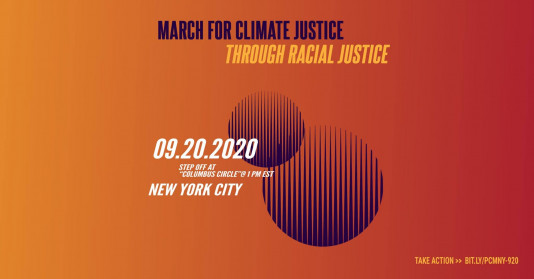 Did you miss the March on Sunday September 20?
Check out this video (courtesy of Dave Lippman)
Enjoy these photos from the People's Climate March, or  these (thanks to Ellen Davidson/Veterans for Peace Ch 34.
We marched because we know that addressing the climate crisis effectively rests in our commitment to racial justice. This isn't the first march calling for climate justice and racial justice, and it won't be the last. The March kicked off and set a tone for Climate Week by prioritizing Black, Brown, and Indigenous peoples, making clear the intersection between climate justice and racial justice.
Check here for more info and the list of demands.
Hosted by Action Corps NYC, American Indian Community House, Bronx Climate Justice North, Climate Reality Project NYC/Metro Chapter, Corporate Accountability, Extinction Rebellion NYC, March for Science NYC, North Bronx Racial Justice, Peoples Climate Movement – NY, Plus1Vote, Schaghticoke First Nations, Sustaining All Life – NYC, United Confederation of Taíno People, WEAct
Co-sponsored by Brooklyn For Peace.